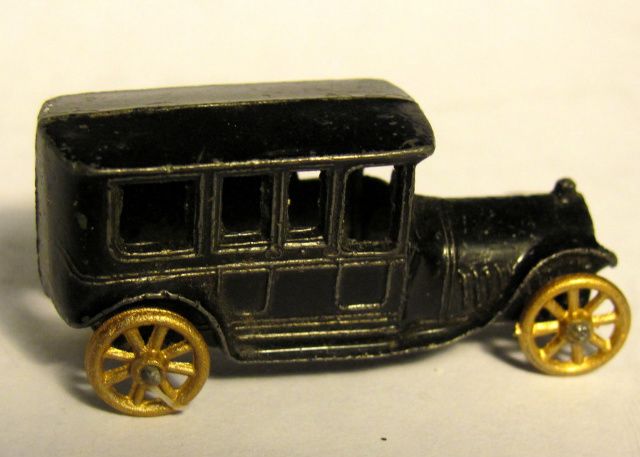 One of the older 1:64 or thereabout model cars is pictured here. This "limo" was produced by Dowst of Chicago in 1911, unchanged until installing disc wheels in 1919, and made into 1922. This one has the older wheels.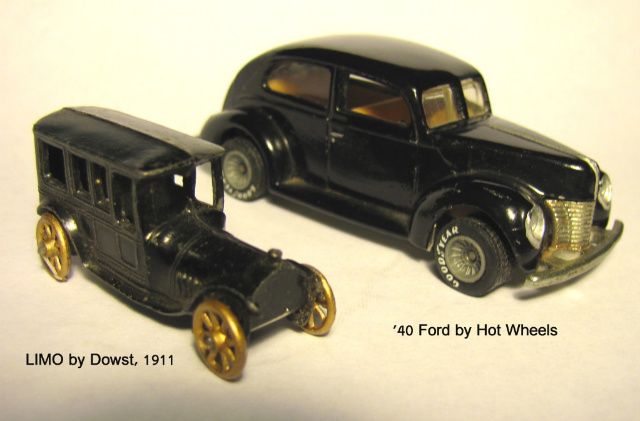 Here's the Limo beside a much later Hot Wheels, just to give you an idea of size.
While Dowst called it the Limo in early years, later the company termed it as the "Lizzie," a common reference to the Ford Model T. About ten years after introducing the Limo, Dowst started using the term "Tootsietoy" for its toy production. Sound familiar? Enjoy!